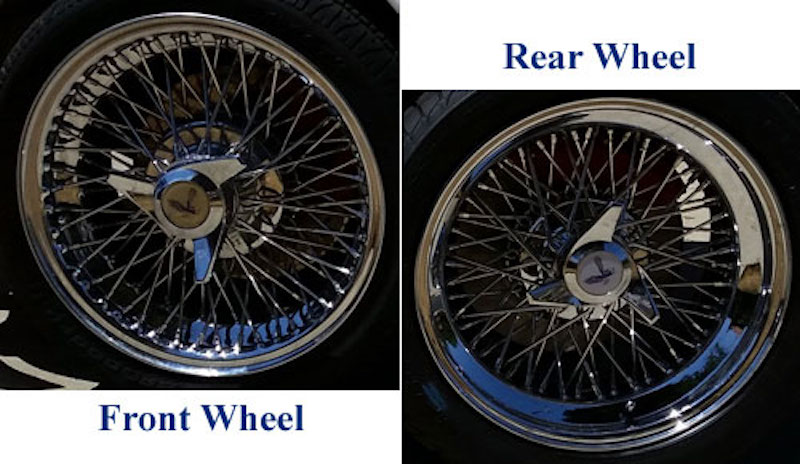 Originally, I purchased a set of four 16 x 7 inch 'lip laced' custom wire wheels from 'Zenith Wire Wheels', of Campbell, CA - owned by the late James Craig - he tried to talk me into putting a wide blue racing stripe on my car similar to the Ford Mustang.

When new tires were necessary, I could not find a tire manufacturer that continued to make the two sizes of tires required for the car - 195 x 40, R16 front tires and 225x45, R16 rear tires. In order to keep the tire brand and specifications the same for the front and rear, I had to upgrade the rear wheels to 17, or 18, inch diameter - this provided a much larger tire selection. In keeping with the wire wheel scheme, I ordered a pair of 17 x 10 inch 'standard laced' wire wheels, manufactured by 'The Wire Wheel King', of Campbell, CA.

'The Wire Wheel King' is owned and operated by James Craig's original staff - the wheels have the same look and quality.

I then ordered Goodrich 'G Force' tires - a pair of 275/40 ZR17 tires for the rear and a pair of 205/45 ZR16 tires for the front.