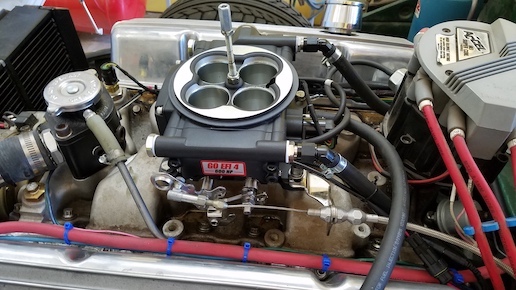 Use 'back' & 'next' to Navigate Slideshow.
Scroll Text for Photo Explanations.
The induction system starts with a Weiand X-elerator low-profile single plane, open plenum manifold - the runners of the X-elerator are engineered to increase low end torque. The 650 Demon carburator has recently been replaced with a FiTech Go EFI 4 600HP throttlebody EFI system. The FiTech EFI throttlebody contains a self learning Electronic Control Unit (ECU) and will adjust itself as you drive. A handheld controller is used for the initial set up and is used to change the ECU values and behavior of the EFI.